Thomas Le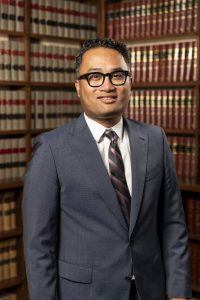 Thomas Le was born and raised in Regina, and he is proud to originate from a family of Vietnamese refugees. He attended the University of Regina, obtaining an Engineering degree in 2005 and a Master's in Business Administration in 2007. Thomas devoted many years to working with individuals with disabilities and advocating for the de-stigmatization of mental illness. His experience with community initiatives eventually spurred his return to law school, culminating in his call to the bar in 2017.
In his current practice, Thomas specializes in corporate and commercial law, with a focus on commercial and residential real estate transactions, corporate finance, and general litigation.
Thomas maintains a steadfast commitment to community involvement, generously volunteering his time for various community-based initiatives. He aspires to develop a niche practice in business development, aligning his passion for community building while supporting his clients in achieving successful business ventures.